Along the battle line in Khlong Luang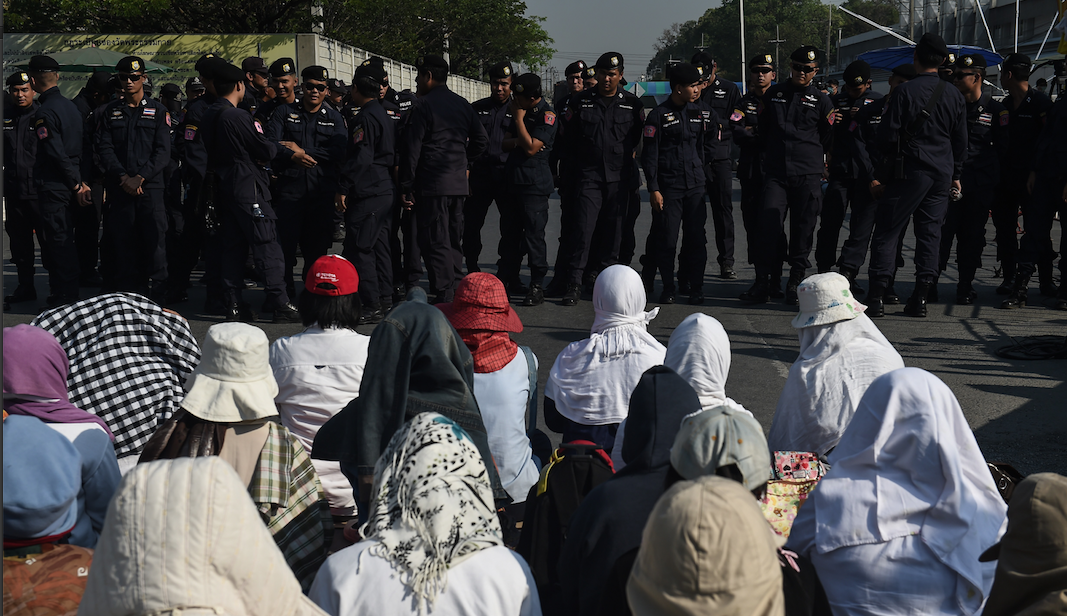 Along the battle line in Khlong Luang, situation does not change.
#noideawhattodo
It is not surprising that Gen. Prayut Chan-Ocha, Prime Minister and head of National Council for Peace and Order (NCPO) hurriedly warned everyone not to talk about who was gonna win in Wat Phra Dhammakaya's case like betting because the country will then always lose.
It will definitely be true if conclusion is not made soon; especially, about the forces' intelligence. It is noticed that the intelligence of the operation is not unified. When one party, especially DSI, is confident that Phra Dhammajayo is still in the temple, but the police force is not quite sure about that.
Therefore, instead of making it clear before taking action, they harshly put effort in the operation and gain nothing as a result until it has been in a dilemma now.
From the police's information, there are approximately 8,000 monks and people practicing meditation in the temple-4,500 followers and 1,500 temple staffs, 2,000 monks and novices. The temple is guarded by its worshippers 24/7 by taking shifts and each shift is 6 hours long. No difference from the battle front.
---