Answers to lingering questions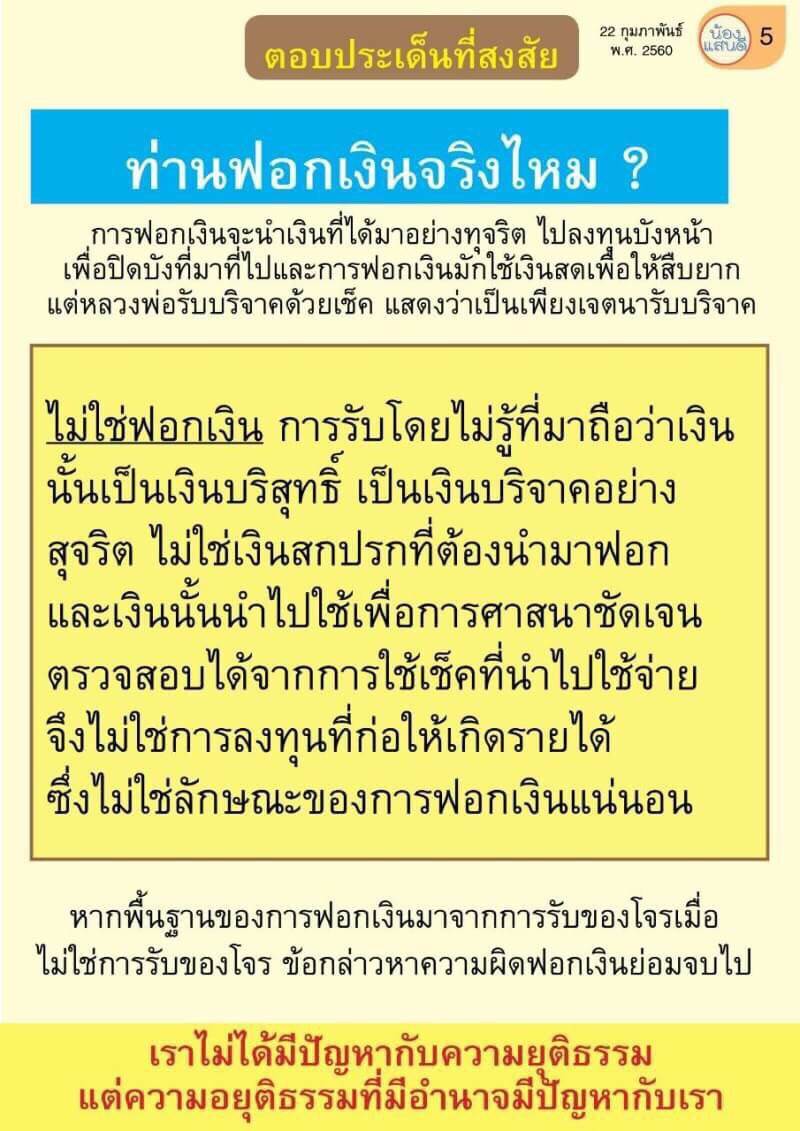 Answers to lingering questions
With large amount of money being donated, why wasn't the source verified prior to accepting it?
No monk asks donors an origin of an alms. In customary donation, no one asks donor if a donated item was acquired honestly, how they acquire the item, or if the donor is a criminal.
Monk only checks if the donor is willing to donate it before he accepts the donation and gives him a blessing.
Mr. Supachai had a prosperous business, so it's no surprise that he could offer large donations. Luangphor never asks any of donors about the source of funding regardless of the amount of donation. The money can't be seen either because it's offered in a satchel. Luangphor accepts the donation before the public every week for several weeks. He did not accept Mr.Supachai's donation in different way.
We do not have problem with justice system but an injustice authority has problem with us.